Summer vacation in Oslo
:
Afternoon LJ-world.
I had my summer holiday last week, and even though globetrotting is my hobby, sometimes it´s just nice to stay at home for a week and do nothing.
Well... not nothing, because no matter what I always end up with a fully booked program. So I thought I´d show some snippets of what I was up to:
First thing´s first, volounteer work at the Animal Protection cat shelter. This MUST be the most grateful job in the world! XXX
Obviously this was just about 6 of the 45 cats that live there, and I don´t even know a handful of their names yet, but the first kitty is Mia. Isn´t she adorable!?!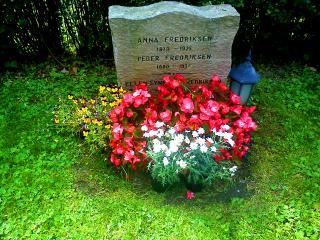 Then I went to visit my granma´s grave who (as some of you might remember) passed away in 2009. See those yellow/blue violets? I planted them there during Easter! Can´t believe they´re still in full bloom :o) The white ones I brought just now.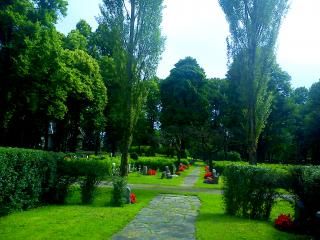 I love cemeteries, always have. They´re peaceful and quiet and beautiful.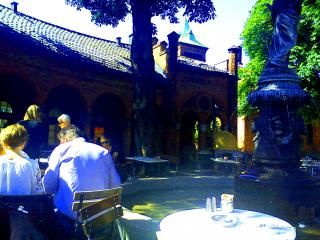 I had lunch downtown...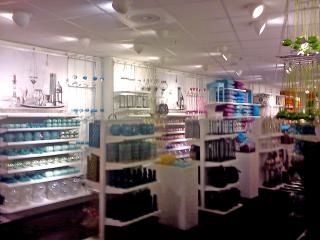 And went shopping. This is from Indiska one of my fave stores. They excel in candle holders, drapes and pillows!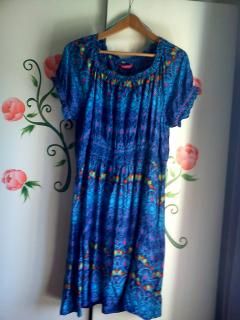 And dresses. Did I mention dresses? They had a sale, so I had to get this pretty thing.
A friend and myself decided to be a bit touristy, so we went to Oslo Folk Museum, which we used to love as children. It´s still a lovely place, and we came across these lovely folk singers.
ETA: If anyone wonders what they´re singing, it´s a traditional wedding march from Seljord in Telemark. Very pretty.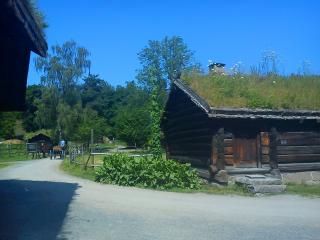 So this place... is supposed to be... Hallingdal. Or Trøndelag. Ok, so I don´t remember. Is the Folk Museum OK?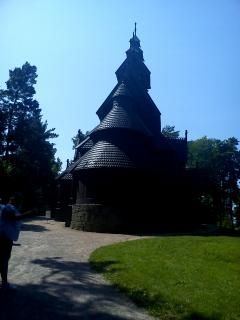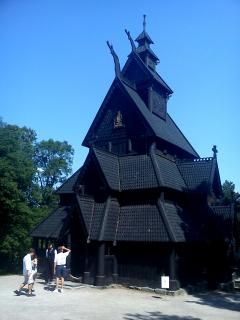 And of course you gotta have the stave church, no point in going in search for Norwegian buildings otherwise!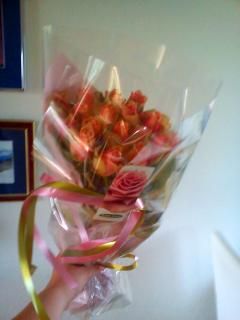 Last weekend I had a friend visiting from out of town, and I got pwetty flowers...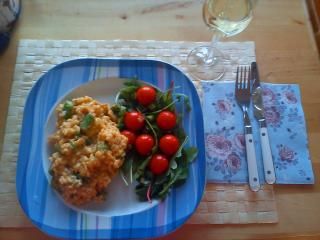 ...and we made chicken and asparegus risotto..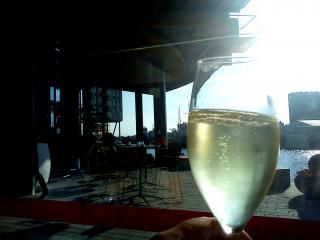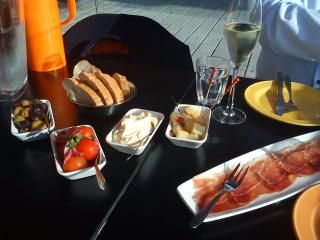 And we went out for Cava and tapas in the sun.
All in all a divine vacation :o)
Enjoy the rest of your summer!
Current Mood:
hungry
Current Music: Good gone girl, Mika
Tags:
personal
,
photos