My Christmas
:
Top o´the new year to ya :o) Hope everyone enjoyed their hols. I certainly did.
About a week before Christmas I went to Bergen for the weekend to visit a friend. Which was about high time, because I haven´t been in Bergen since I was 12 and Bergen is very probably the prettiest city in all of the land, even in December. The weather was super-icky when I left Oslo, with fog and snow, and I landed in Bergen to 7 degrees and blue skies. My kinda winter!
And also, what a royal treatment I got: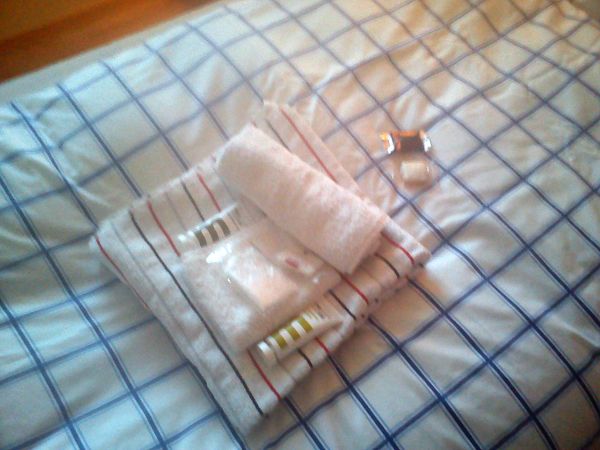 Does anyone else get a 5-star hotel treatment when crashing at a friend´s place? :o)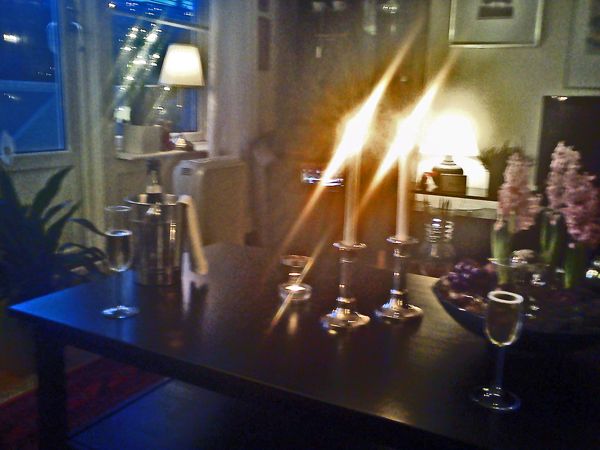 I also got served a wonderful and chilled Prosecco...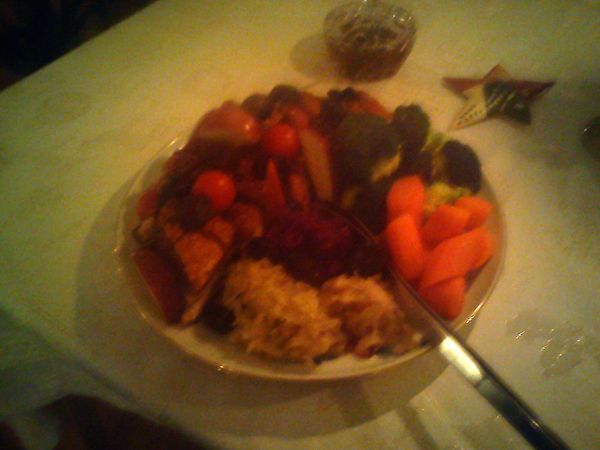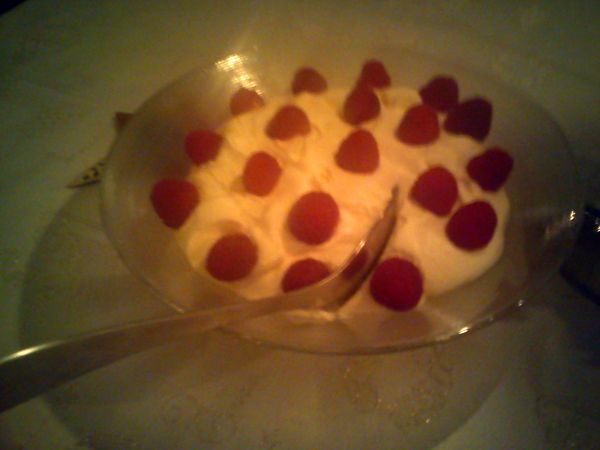 And delicious Christmas food and a lemon mousse with raspberries. Yum!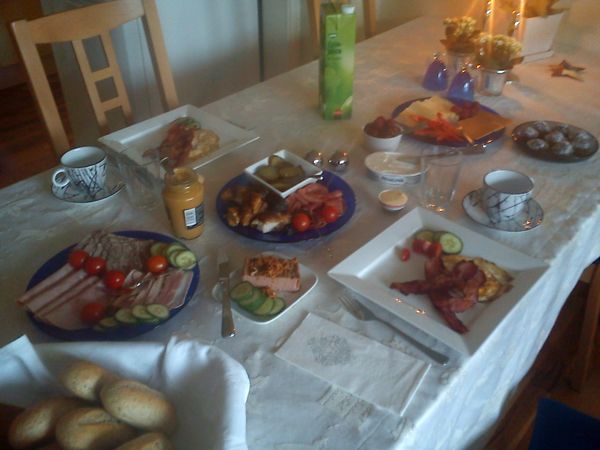 Not to mention the breakfast the morning after. Ever wondered how a full Scandinavian breakfast should be like? Take notes now.
En the evening we went to a Christmas concert in one of the churches downtown. Now, this was a free concert, but quite frankly it´s one of the loveliest Christmas concerts I´ve ever been to. The sound was fab and so were the performes, among them the lovey Maria Mena who sang this:
This was obviously not filmed by me in the church, but we did have tons of fun (maybe even more fun than you originally are supposed to have in a church, not sure...), as illustrated in this video my me. Do you recognize THIS Christmas song...??
The weekend before Christmas we went out with friends and family for dinner at a restaurant. Dad ate the scary lutefisk. We also went to visit my granmother in Drøbak (a pretty little town about 45 min south of Oslo), which has its own Christmas House that´s open all year round. Obviously it was packed at this time of the year... I got myself this pretty little hand-painted candle holder:
And just a few more snaps of my Christmas lights: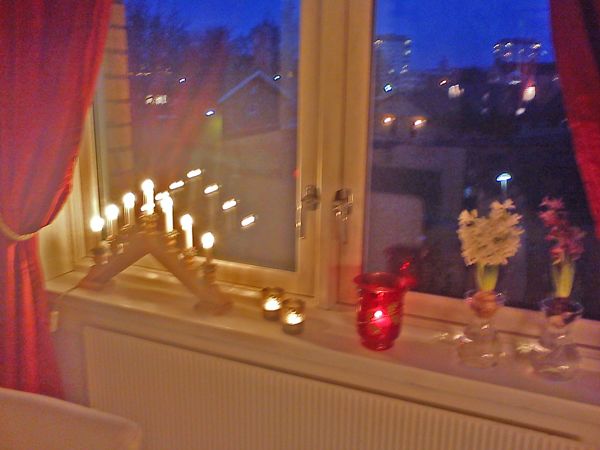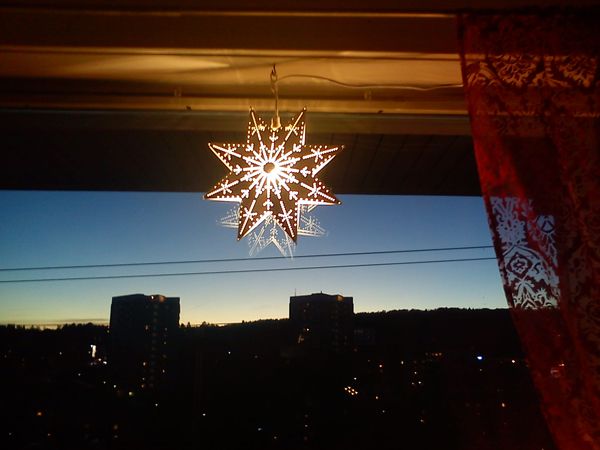 We´ve pretty much been snow-less all winter, to my great delight. I mean, if you´ve seen snowy winter once, you´ve seen´em all in my opinion. We even had sunshine-rain one day, which we ever only experience in the summer! And it produced this pretty thing: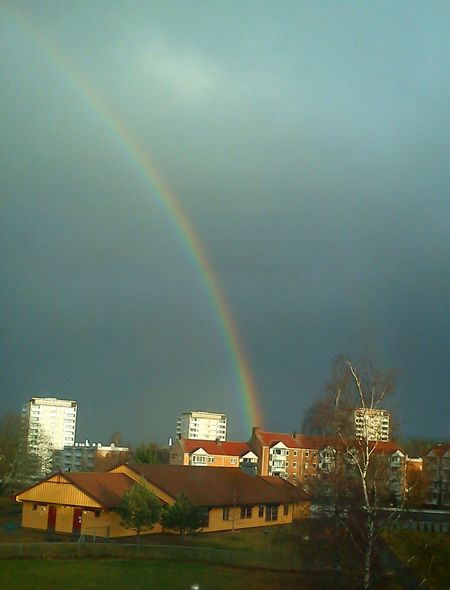 (of course the snow and the freezing temps have arrived NOW, which was inevitable, but still... two months of winter is still better than five!)
All the best for 2014 people!
Current Mood:
content
Tags:
personal
,
photos
,
videos